Mini print collection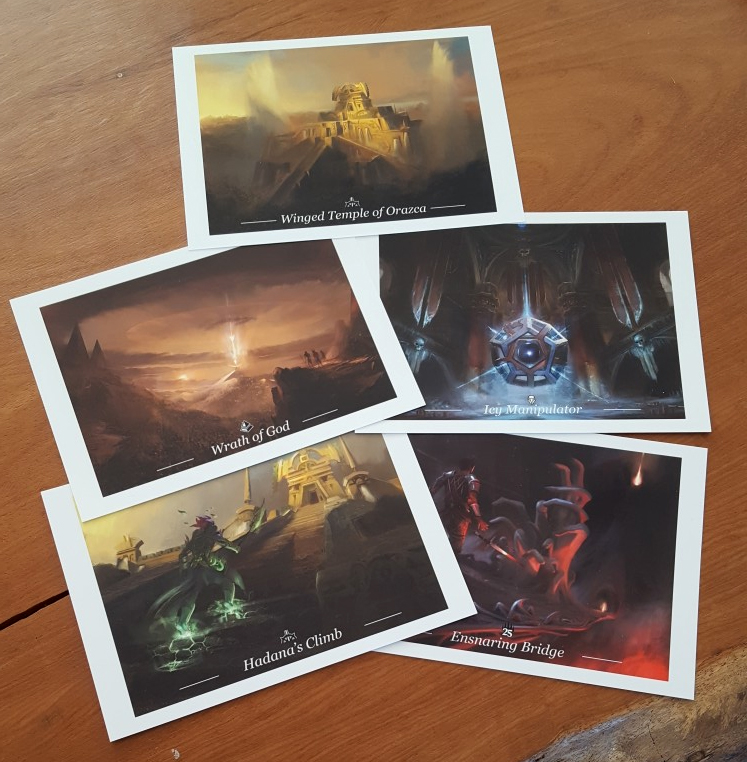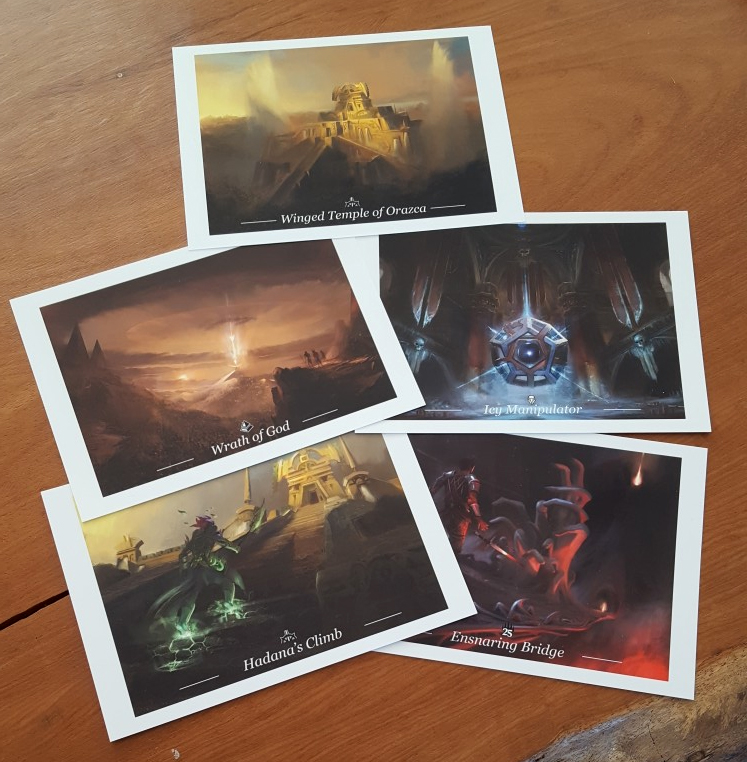 Mini print collection
This is the ultimate mini print collection! These four A5 images, or 5.83 x 8.27 for my imperial friends, are printed on thick paper and come with a lush gloss finish. As a bonus, "Hadana's Climb" features "Winged Temple of Orazca" on the backside with a fancy matte finish, in case you want to mix it up!
These 4 prints are available:
Wrath of God

Ensnaring Bridge

Icy Manipulator

Hadana's Climb with on the back Winged temple of Orazca
Come get em while they are fresh!
These prints can come signed in Black Sharpie. Simply select it from the dropdown box!